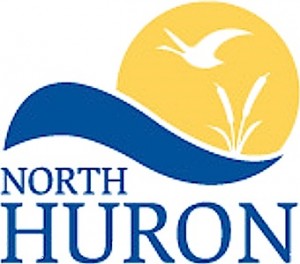 NORTH HURON – A 2013 budget in North Huron relies on 2.51 per cent more spending than last year, after being approved by that municipality's council last night.
For the owner of a home assessed at $152,884, the 2013 budget will mean an annual property tax increase of approximately $23.28 for Blyth, $23.24 for East Wawanosh, and $2.11 for Wingham.
The approved budget includes more than $10.7 million to run services and programs, about $1 million for capital investment and approximately $454,400 for debt payments.
Capital projects include the town hall exterior restoration, sidewalk replacement, Victoria Street and Carling Terrace road and sewer upgrades, and Blyth water and sanitary system upgrades.
"This budget maintains the programs and services that are priorities for Council and the community and at the same time limits the impact to taxpayers," said Neil Vincent, who is North Huron's reeve, in a press release.
"We need to be fiscally responsible but also make strategic investments that support our communities and businesses, enhance our downtowns, renew our infrastructure, and position us to attract more people and investment – we're already seeing positive results throughout North Huron," he said.
The 2013 budget reflects the goals outlined in the municipality's strategic plan, said Donna White, who is finance director.
A program and expenditure review, implemented in 2011 to identify efficiencies, cost savings, and ways to increase revenue, is an ongoing corporate initiative. Also, a business planning process was implemented last fall that encompasses the annual budget preparations, the development of departmental business plans, and individual work plans to ensure that the organization is moving in a consistent strategic direction and achieving the vision and goals in North Huron's Strategic Plan.
White will be making budget presentations to local business groups and community stakeholders this spring.  Copies of the 2013 operating and capital budgets will be available at the municipal office and budget highlights will be available online.