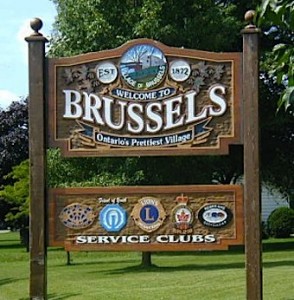 BRUSSELS, ONT. – The small village of Brussels nestled in rural Huron County has caught the eye of blogger Emilie M. in her latest travel column on BrusselsLife.be.
She has created a North American tour of four communities that share the same name, from Brussels, Ontario to Brussels, Wisconsin to Brussels, Illinois to Bruxelles, Manitoba.
The travel writer notes in her blog post, Brussels Around the World, that the Belgium city welcomes people from different nationalities, but its people have also gone out into the world and shared its name elsewhere.
To read her full column, please visit BrusselsLife.be
Click here to watch a two-minute video of Brussels, which promotes its place in a series called Rediscovering Canada, airing on iBroadcast Public Internet Television in spring 2013.