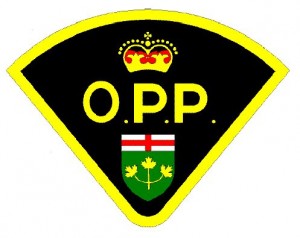 HURON EAST – The body of Doris Chambers, 90, was found near Vanastra last evening, police have confirmed.
The body was found off Front Street, near the Bayfield River, just north of Vanastra, shortly after 7 p.m., according to a press release from Huron County OPP.
A post-mortem examination has been scheduled to be completed today at London Health Sciences Centre. Foul play is not suspected.
A concerned friend reported the woman missing from her residence in Vanastra at about 4:30 p.m. yesterday.
Officers from the Huron County OPP detachment, West Region Emergency Response Team (ERT) and West Region Canine Unit searched for the woman.
Front Road between Huron Road (Highway 8) and 5th Avenue in Vanastra has reopened today.  Huron County OPP continues to investigate.