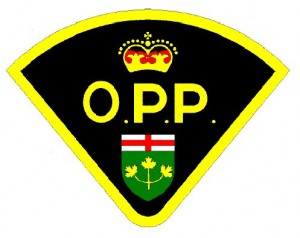 SOUTH HURON - Huron OPP officers are investigating after thieves stole more than $20,000 in smart phones during an early morning break in at McNain Communications in Exeter on the weekend.
On Feb. 9 at 6:02 a.m. police were dispatched to the business when a motion alarm was tripped.  Officers arrived to find the front door forced open, but the thieves gone.
The stolen phones were new in the box.
Some of the stolen phones include:
Nine iPhone 5s;
Six (6) iPhone 4s;
Six HTC Windowss;
Four Samsung Galaxy S3s;
Three Nokia Lumia 920s; and
One Samsung Galaxy Tablet.
An older model, dark coloured Chevrolet Trailblazer or GMC Yukon with tinted windows was seen in the area just before the theft.
YAMAHA APEX SNOWMOBILE STOLEN
ASHFIELD-COLBORNE-WAWANOSH – A broken down snowmobile was stolen from the edge of St. Helen's Line on Saturday.
The owner was out for a snowmobile trail ride near the village of St. Helen's when his machine broke down around 10:30 p.m. on Feb. 9. He left his snowmobile on the edge of St. Helen's Line while he went to go get a tow vehicle.  When he returned an hour later his snowmobile was missing.
The stolen sled is described as a black and white 2006 Yamaha Apex TRL, 1000 cc engine, red and chrome windshield, with an after-market Bender racing exhaust system.  Written across the windshield is Mad Max.  There was a 2013 OFSC trail permit affixed.  The sled is valued at $9,000.
TOOLS AND AUTO PARTS STOLEN
MORRIS-TURNBERRY - Huron OPP officers are investigating a break, enter and theft that occurred at a home based automotive supply business located on Cranbrook Line.
Sometime between the late hours on Feb. 8, 2013 and the early morning hours of Feb. 9, 2013 those responsible entered into the detached garage through an insecure rear window.  Once inside the thieves stole approximately $10,000 in tools and automotive parts.  Some of the stolen items are listed below:
Four Snap-On impact guns;
Fifteen Interstate car batteries;
Forty ACDelco brake discs sets;
Twenty ACDelco brake pads;
Twenty CAN-PRO wrenches;
Ten Shell 5W40 20L pails of motor oil; and
Collection of various hand tools.
Anyone with information regarding these incidents is asked to contact the Huron OPP at 1-888-310-1122 or (519) 524-8314.
Should you wish to remain anonymous, you may call Crime Stoppers at 1-800-222-TIPS (8477), where you may be eligible to receive a cash reward of up to $2,000.