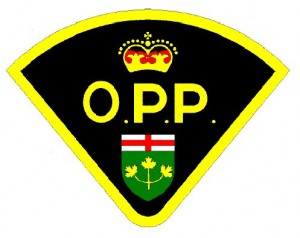 ASHFIELD-COLBORNE-WAWANOSH – A man from Ashfield-Colborne Wawanosh faces four charges after police were called to a domestic dispute.
The man. 44, was charged after Huron County OPP responded to a 9-1-1 call for assistance just after 1:30 p.m. yesterday.
A 30-year-old woman suffered minor injuries after being threatened and assaulted by her common-law partner, police say.
The man has been charged with two counts of assault, one count of uttering threats and one count of forcible confinement.  He remains in custody with a court date scheduled for March 18, 2013 at Ontario Court of Justice - Goderich.