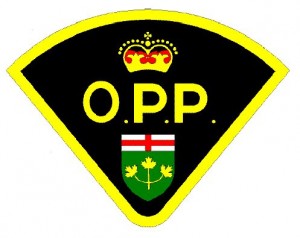 NORTH HURON – A North Huron man is dead following a three-vehicle collision northwest of Blyth this morning.
Shortly after 11:15 a.m., Huron County OPP officers were dispatched to a three-vehicle collision on Blyth Rd (Huron County Road 25), west of Cemetery Line.
Wilmer Glousher, 85, was driving a minivan in the westbound lane on Blyth Road when he was struck from behind by a full-sized livestock transport truck.  The impact forced the minivan into the eastbound lane, where it was struck by an east bound dump truck.  At the time of the collision it was snowing hard and visibility was extremely poor.
Glousher was pronounced deceased at the scene.  Both truck drivers did not sustain any injuries as a result of this collision.
West Region OPP technical traffic collision investigators are on the scene and are continuing their investigation into this crash.
Blyth Road between London Road and Currie Line is expected to remain closed until at least 9:30 p.m. to allow for the safe investigation and removal of the vehicles.