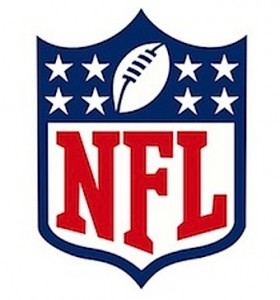 JIMMY THE GEEK / Special to Bullet News
My apologies over the confusion of my record! Apparently I can pick games right, but can't do my own math. However, if you go back and look at my picks over the past few weeks, you will see that after going 8W-8L-1Push last week, which was a brutal week for most, I am now 33-24 since week 10.

(-10) Denver Broncos @ Oakland Raiders
I am a little scared about this 10-point spread that Las Vegas is giving the (9-3) Denver Broncos over the (3-9) Oakland Raiders, but I am picking them to cover it. In the first matchup of these division rivals, the Broncos handled the Raiders quite well to the tune of a 37-6 beat down. I do think Oakland will put some points up on the scoreboard, since they have a decent passing offence (8th), and I do believe that they will surpass their average rushing yards/game total of 82.8, because RB Darren McFadden is said to be playing, but I can't keep picking against Peyton Manning and there isn't a better game to stop that trend then this! Pick Denver to cover the spread.
(-2.5) Washington Redskins v. Baltimore Ravens
This is going to be a great football game! The (9-3) Baltimore Ravens are coming into this game after losing an ugly one to their division rival Pittsburgh Steelers in week 13, 23-20. The (6-6) Washington Redskins were able to claw a to a game back from their division rival New York Giants, by squeeking out a victory against them, at home, 17-16 on Monday Night Football. Even with all the injuries that have plagued the Ravens this season, I think they are a top notch team, I'm just not a QB Joe Flacco fan. I think that both teams will run the ball well in this game, but at this point in the season, and even at this point in his career- I have to jump on the RG3 bandwagon. I'm picking the Washington Redskins to win and cover the spread in this game.
Both of these teams are difficult to predict this season. I'm picking the (5-6-1) St. Louis Rams to travel up to Buffalo this weekend and pull off the victory because I think they are the better team on 2 out of the 3 sides of the football. I think Rams QB Sam Bradford is much better then Bills QB Ryan Fitzpatrick, and he also has much better targets in his receiving core. Bills RB's C.J. Spiller & Fred Jackson have done well averaging 147.9 yds/gm through 12 games this season, but the Rams defence has been able to keep opposing RB's in check only allowing 114..4 yds/gm. As much as I would like the (5-7)Buffalo Bills to win this game, I have to pick the Jeff Fisher coached St. Louis Rams to beat the spread on the road.
(-3) Cincinnati Bengals @ Dallas Cowboys
Last week the (6-6) Dallas Cowboys almost lost to the Vick & McCoy –less Philadelphia Eagles, at home in Dallas, until they scored 21pts in the 4th quarter to come from behind and save head coach Jeff Garret's job. This week, I think they don't fare too well against the (7-5) Cincinnati Bengals, in Cincinnati. I like the weapons that the Cowboys have a lot more than I do the Bengals- Cowboys WR's Dez Bryant & Miles Austin are dangerous. TE Jason Witten is a consistent downfield monster, and second year RB DeMarco Murray, who will be suiting up in his second straight game after a long injury absence this season, is a beast. I just don't like head coach Jeff Garret. I don't like any coach who "freezes" his own kicker? I can't get over that from last season. I'm picking the Cincinnati Bengals to cover the spread in this one.
(-7.5) Tampa Bay Buccaneers v. Philadelphia Eagles
The (6-6) Tampa Bay Buccaneers are a team to watch in the coming weeks & seasons under rookie head coach Greg Schiano, and I think they are going to beat the (3-9)Philadelphia Eagles. Tampa Bay is horrible against the pass, allowing 309.4 yds/gm through 12 games (32nd), but they counter that well by only allowing 82.3 yds/gm (1st) on the ground. Eagles RB Bryce Brown has been fantasy football gold the last two weeks, if you have him and you're in the playoffs this weekend…. This is a horrible matchup. Good luck! I'm taking the Tampa Bay Buccaneers to cover the spread.
(-3.5) Atlanta Falcons @ Carolina Panthers
This is a great matchup for people with fantasy players on either of these teams in the first round of the playoffs! On any play the (11-1) Atlanta Falcons can take the (3-9) Carolina Panthers deep to their end zone with WR's Roddy White & second year WR Julio Jones, or pick you apart slowly with future HOF TE Tony Gonzalez. The Carolina Panthers have been a better team the past few weeks, but they need to have AT THE LEAST 1 of their 2 RB's out run QB Cam Newton if they want any chance of winning on Sunday. I'm taking the Atlanta Falcons to cover the spread.
Kansas City Chiefs @ (-6.5) Cleveland Browns
I think the (2-10) Kansas City Chiefs have been playing better football the past two games, with a win over Carolina 27-21 and a loss to the Broncos 17-9. I also think that the (4-8) Cleveland Browns haven't been horrible this year, which is what can happen when you draft a RB named Trent Richardson. However, if I were to say this matchup squares the fifth-ranked rushing offence up against the 25th- I wonder how many would pick the Browns to be the latter? I'm picking Kansas City to beat the spread in this game.
Pittsburgh Steelers v. San Diego Chargers
At the time of writing this the odds had not been released for this game. I would be taking the (7-5) Pittsburgh Steelers to win this game, though. Steelers QB is expected to start this game which is good news for anyone who has WR's Mike Wallace, Antonio Bryant and TE Heath Miller in a fantasy pool playoff this weekend. The (4-8) San Diego Chargers aren't a team that's as bad as their record, but I can't see them winning on Sunday. With last weeks victory against the division rival Baltimore Ravens, the Pittsburgh Steelers still have a chance to win the division. I'm taking the Steelers to win, but it could be a very close game.
Tennessee Titans @ (-5.5) Indianapolis Colts
This is going to be a big divisional test for rookie QB Andrew Luck and the (8-4) Indianapolis Colts versus the (4-8) Tennessee Titans at home in Lucas Oil Stadium, and I do think that the Colts are going to win, but I think it will be within a touchdown. I'm picking the Tennessee Titans to beat the spread.
Jacksonville Jaguars v. (-2.5) New York Jets
This is definitely going to be my least watched game this week. I like the (2-10) Jacksonville Jaguars in this game because QB Blaine Gabbert won't be starting. Jaguars back-up QB Chad Henne, formerly of the Miami Dolphins, has been playing well the past few weeks filling in for the injured 2nd year QB. The situation I find myself in with this game is a battle of who I think is worse. I'm picking the Jacksonville Jaguars to beat the spread and pick up victory #3 on the season over the (5-7) New York Jets.
(-3) Chicago Bears @ Minnesota Vikings
I don't like this OT rule where if you win the coin toss and choose to receive the ball, and you get a FG, then the opposing team has an opportunity to score- but if you get a touchdown- Game over. I don't like that rule… However, the Seattle Seahawks knew last week that the (8-4) Chicago Bears were to banged up on defence to stop them, and the Bears lost a crushing OT defeat at home, in that fashion. I don't see the Bears coming out of that loss just to lose a divisional game to the (6-6) Minnesota Vikings, when they are tied for the division lead with the Green Bay Packers- Who they will face in the next game. I can't see that happening, even with the heart of the Bears defence, MLB Brian Urlacher set to miss a few games with a hamstring injury. The Minnesota Vikings have a sensational RB in Adrian Peterson. He's, in my opinion, the best in the NFL. Though, that's all that the Vikings have, because WR Percy Harvin will be out again after suffering grade 3 sprained ankle a few weeks back. Next man up! I'm picking the Chicago Bears to win this game and cover the spread.
(-10) San Francisco 49ers v. Miami Dolphins
Last week the (8-3-1) San Francisco 49ers lost a close divisional game to the St. Louis Rams in a bitter OT defeat, and can't see them not preparing very well for this next matchup to get back on the winning track. After impressing people with his performance against the New Orleans Saints two weeks ago, 2nd year QB and newly minted starter, Colin Kaepernick couldn't get it going against the Rams, throwing for 208 yards and running for another 84. I'm hoping that in this game the veteran 49ers RB, Frank Gore, can get his legs going against the (5-7) Miami Dolphin's 8th ranked rushing defence (allowing 97.7 yds/gm). It's a big spread, but I'm still taking the San Francisco 49ers to beat it.
Arizona Cardinals @ (-10.5) Seattle Seahawks
The (7-5) Seattle Seahawks win at home, and the (4-8) Arizona Cardinals haven't won since week 4. I don't think that the Seahawks will beat the Cardinals by (-10.5), but I do think they will win. I'm taking the Arizona Cardinals to beat the spread in a game that is not much better than last weeks Cardinals 6-7 loss to the New York Jets.
New Orleans Saints @ (-5) New York Giants
Both of these teams are coming into this game off crushing defeats to big division rivals. In a humbling 23-13 loss to the Atlanta Falcons, (5-7) New Orleans Saints QB Drew Brees threw for 341 yards, 0 touchdowns and 5 interceptions. That's his worst stat line in many, many weeks. I can't see him coming out this Sunday afternoon and having another brutal day. To only lose by 10 points when you hand the other team the ball 5 times, means you're defence played a decent game. The (7-5) New York Giants lost a close game to the division rival Redskins in a great Monday Night Football game. In any week, it's difficult to bet against either of these teams and as we come down the stretch they are going to get even tougher! I'm taking the New Orleans Saints to beat the spread in this game.
Detroit Lions @ (-7) Green Bay Packers
This is the second great NFC North Divisional matchup going on this weekend, and it squares the (4-8)Detroit Lions, who have lost 4 close game in a row leading up to this game, against the (8-4)Green Bay Packers who are tied for the division lead with the Chicago Bears (who they play next week). The Packer as playing great football right now, which is exactly what everyone expects, but and I'm not saying that they're going to lose this game, because I don't think that… but I'm taking the Detroit Lions to beat the spread because they're a good team. They have a defence that can stop anyone, they have the leagues top ranked passing offence, and RB Mikel LeShoure can run the ball well. I think this game will come down to a field goal, like the past 3 Lions games (Indy, Hou, & GB in week 11). I'm picking the Detroit Lions to beat the spread.
Houston Texans @ (-3.5) New England Patriots
I'm taking the (11-1) Houston Texans to travel up to Foxboro and beat the (9-3) New England Patriots. The Texans, although still with only 1 loss on the season, have been playing some spotty football the past few weeks, but I think that they have had this game circled on their calendars since the beginning of the season. They have won 11/12 only losing to the Green Bay Packers in a week 7, 42-24 let down. As good as the Patriots have been in years past, this year I think that the Houston Texans are the better team. I'm taking the Houston Texans to beat the Patriots on Monday Night Football.