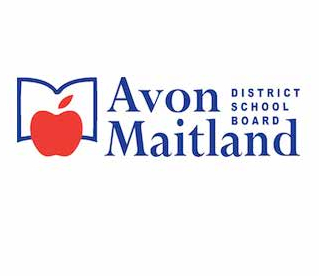 HEATHER BOA Bullet News SEAFORTH – The shovel is expected to go in the ground at the site of the new Maitland River Elementary School in Wingham today.
The Avon Maitland District School Board awarded the construction contract to Devlin Construction of Guelph, at a cost of $10,158,700. A building permit has already been issued for the project.
"The building of the new school in North Huron has not been without its challenges. It's been an arduous process in a number of ways," said Ted Doherty, who is the education director, at an AMDSB meeting last week.
"I know there have been rumours about some funding issues. I should point out that the ministry (of education) will not allow us to go to tender if the money's not there," he said. There have been suggestions that the province was going to pull funding for the new school.
"This has been a long time coming. It's a wonderful move. It is a monumental day for Maitland River Elementary," said Colleen Schenk, who is a trustee representing Northeast Huron.
The new school, serving children in Kindergarten to Grade 6, will be built to the east of F.E. Madill Secondary School in Wingham. It will feature 24 classrooms including four kindergarten spaces, one flexible kindergarten/oversize classroom, 15 regular classrooms, three special education classrooms, 1 multi-purpose room/classroom, and a library. It will also house a regular volleyball size gymnasium with storage, a servery, barrier-free washroom, change rooms, and two sets of girls and boys washrooms.
Coupled with civil work that's estimated to cost more than $1.8 million, the total project has a price tag of nearly $12 million. The provincial government will fund $10.1 million with the remainder coming from various reserves in the board's budget.
Wingham Public School, Turnberry Central Public School, East Wawanosh Public School and Blyth Public School will close with the majority of students in Kindergarten to Grade 6 moved to a new school. Most students in Grades 7 and 8 will attend F.E. Madill Secondary School. It is expected the new school will open September 2013.
Some students at Blyth PS will attend Hullett Central Public School.