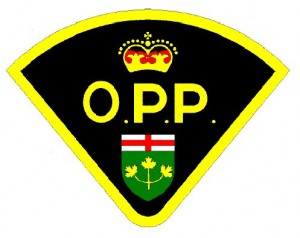 HURON COUNTY – Investigations by the drug enforcement unit have resulted in eight people charged with 71 criminal and drug related charges since December.
The investigations by the Organized Crime Enforcement Bureau Drug Enforcement Section (DES) came after an increase in the abuse of prescription drugs within Huron County. The total charges are the result of a series of independent investigations.
Charges are related to double doctoring, using forged documents and impersonation in order to obtain OxyContin of various strengths, benzodiazepines, and methylphenidates.
Communities within Huron County assisted police in response to this emerging trend, Huron County OPP officials say.  Partnerships were formed between the OPP, local pharmacies, physicians, and the Ministry of Health and Long Term Care.
Four of the accused live in Huron County, two in Oxford County and one each in Stratford and London.  The persons charged appear in court in their jurisdiction to answer to the charges.
Anyone with information related to prescription fraud is asked to contact the Huron County OPP Detachment at 1-888-310-1122 or (519) 524-8314.
Should you wish to remain anonymous, you may call Crime Stoppers at 1-800-222-TIPS (8477), where you may be eligible to receive a cash reward of up to $2,000.