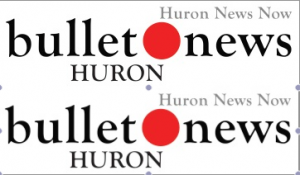 HURON COUNTY – A messy mix of precipitation is expected for Huron County and most of Southern Ontario in these final days of winter, predicts Environment Canada, which issued a weather statement this morning for:
City of Toronto
Windsor – Essex – Chatham-Kent
Sarnia – Lambton
Elgin
London – Middlesex
Simcoe – Delhi – Norfolk
Dunnville – Caledonia – Haldimand
Oxford – Brant
Niagara
City of Hamilton
Halton – Peel
York – Durham
Huron – Perth
Waterloo – Wellington
Dufferin – Innisfil
Grey – Bruce
Barrie – Orillia – Midland
Belleville – Quinte – Northumberland
Kingston – Prince Edward
Peterborough – Kawartha Lakes
Stirling – Tweed – South Frontenac
Bancroft – Bon Echo Park
Brockville – Leeds and Grenville
City of Ottawa
Gatineau
Prescott and Russell
Cornwall – Morrisburg
Smiths Falls – Lanark – Sharbot Lake
Parry Sound – Muskoka
Haliburton
Renfrew – Pembroke – Barry's Bay
Algonquin
Burk's Falls – Bayfield Inlet.
A low pressure system from the Southern Plains States will move northeast across Indiana today then into lower Michigan this evening. As this disturbance gets closer, it will spread a wintry and messy mix of precipitation into Southern Ontario today. Snow mixed with ice pellets along with some freezing rain will begin in southwestern Ontario this morning. Ice pellets and some freezing rain will spread northeast through the afternoon possibly reaching as far north as a line from Kincardine through Barrie to Cobourg this evening. Precipitation is expected to change over to mainly rain for a few hours especially near Lake Erie and Ontario and across Southwestern Ontario. Snowfall amounts with this system will likely range from a coating near Lake Erie to 2 to 5 cm across the Greater Toronto area to Waterloo region and Stratford and 5 to 10 cm further north towards Southern Georgian Bay.
Over Eastern Ontario and locales northeast of Georgian Bay, latest indications suggest a significant snowfall for tonight and especially Tuesday as the disturbance continues to work its way northeast through the regions. Indications suggest close to 10 cm for areas northeast of Georgian Bay and 10 to 20 cm with potential for higher amounts over Eastern Ontario by Tuesday evening.
Motorists should expect driving conditions to deteriorate significantly once the precipitation arrives. Hazardous winter driving conditions are expected as untreated roads may become slippery and snow covered, and visibility in areas of heavier snow may be quite low.
Colder air will blast in from the west on Tuesday in the wake of the disturbance, with flurries and colder than normal temperatures expected. Winter will hang on and keep spring well to the south of the Great Lakes for the time being.
Environment Canada is closely monitoring the situation. Freezing rain warnings for parts of Southern Ontario, and snowfall warnings for parts of Eastern Ontario may be issued as required.
The public is advised to monitor future forecasts and warnings as warnings may be required or extended.