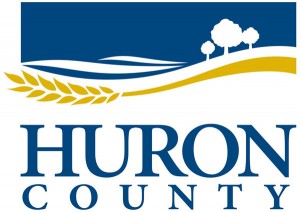 HEATHER BOA Bullet News GODERICH – Huron County councillors are establishing standards for ethics and conduct, based on a recommendation from the Cuff report on county governance delivered last May.
They have referred a code of conduct drafted by their chief administrative officer, Brenda Orchard, to a committee set up to work through the 64 recommendations in Cuff's report. The draft melds pieces from five best practices, with review by acting deputy CAO Scott Tousaw and county solicitor Greg Stewart, to provide guidelines on issues that range from conduct at meetings to use of public property, from gifts and benefits to conflict of interest.
Orchard told the committee of the whole Day 2 yesterday that the draft was meant to give council a sense of what is typically included in a code of conduct and suggested council tailor it to become its own document.
"You have to determine for yourselves the code that you want to hold yourselves to, so there may be some tweaking on some of the items," she said.
"This is a really good starting point and maybe even an ending point," said Jim Ginn, a county councillor and mayor of Central Huron.
"The major ingredients are in here and I just don't see the need to have that extensive of a discussion," he said.
Art Versteeg, who is a county councillor and reeve of Howick, said the informal and formal complaint process outlined in the draft code of conduct were good inclusions.
"I think most of us understand what our conduct should be but having a clear complaint process is helpful if we ever have issues," he said.