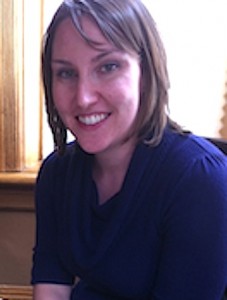 Come join the team of Ontario Travel Divas as they trip about Huron County and beyond, relaying their adventures along the way. If you want to take a vacation, have a beach day, explore the best food and agriculture around or even just wine and dine they'll discover a spot for you to do just that on Ontario's West Coast, your countryside and coastline.
Join bloggers Jenna Ujiye, Trista Russell, Maegan Reinhart, Sarah Sholdice, Kerri Gingerich, Lisa MacDonald and Karen Stewart here or on their website, Ontario Travel Divas.
By Travel Diva Trista Russell
March Break is great for kids no matter where they're from (who doesn't love a week off from school?), but it's worthwhile to realize what fun you can have without travelling far. As a resident, as well as an employee, of South Huron, I checked out what the municipality had to offer for March Break activities.

This particular day was the South Huron Day Camp. Kids aged six years and up enjoyed a full day of activities at the South Huron Recreation Centre in Exeter. Activities included bingo, a yummy pizza lunch, ice skating, snacks, crafts, and games. The camp was run by Maggie Miller, who was happy with the turnout and said bingo was a hit. A number of community groups and businesses including the Exeter Legion Ladies Auxiliary, Hansen's Your Independent Grocer, Exeter Lions Club, and New Orleans Pizza made donations, which helped make this event possible.
A brochure listing all of the March Break events in South Huron is available online. There's free public skating at the Recreation Centre in Exeter today (Friday) from noon to 2:30 p.m., and a Fun Day planned in Crediton from 10 a.m. to 3 p.m. with crafts, lunch, snacks and games for the kids. This event is hosted by the Crediton Optimist Club and is $10 per child.
For questions about recreation programs in South Huron, give Darcey or Jo-Anne a call at the Recreation Centre at (519) 235-2833. Information about programs and events are also posted on South Huron's website, Facebook & Twitter pages.
South Huron is proud to be an in motion community. Huron-Perth in motion is a group of recreation and health organizations whose goal is to promote physical activity and get Huron and Perth County residents moving more.
Municipality of South Huron
322 Main Street South
Exeter ON N0M 1S6. Phone: (519) 235-0310.