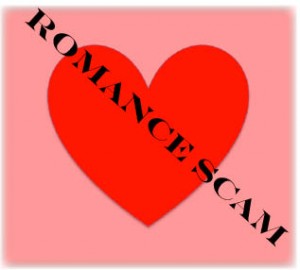 HURON COUNTY – A Central Huron woman lost $32,000 in a recent on-line dating scam, says Huron County OPP.
Officers are investigating what's referred to as the romance or dating scam, after a woman made a report to police yesterday.
The woman reported she met a man through an online dating website, communicating with him online for five months and starting to develop feelings for him.  During this online relationship, the scammer sent her fake photos.  After gaining her trust, he then sent her further emails requesting she send him money because he was having custom difficulties while traveling overseas in Russia and China.  Through multiple transactions, the victim wired money to the fraudster.
The total value of money sent to the fraudster was $32,000.
The romance and dating scam is becoming increasingly more common.
Single or recently separated people are among the growing number of vulnerable population to be victimized through fraudulent means. This scam usually occurs through email, social media and singles dating websites.
The Canadian Anti-Fraud Centre (CAFC) reports in 2012 there were 1,460 complaints of romance fraud, with 1,047 victims identified, resulting in losses exceeding $14.8 million.
Here are some tips to avoid being a victim of the romance and dating scam.
Check website addresses carefully.  Scammers often set up fake websites with very similar addresses to legitimate dating websites.  Make sure you only use legitimate and reputable dating websites.
Never send money or give credit card or online account details to anyone you do not know and trust.  A request to send money to a foreign country to a person you have never personally met should be a red flag.
Be careful giving out personal information in an email or when you are chatting online.  Use the computer to your advantage.  Educate yourself, ask questions, and be skeptical.  Ask yourself, does this sound legitimate.  Is it normal for someone to declare their love in only a few letters or emails?
For information, contact the Canadian Anti-Fraud Centre at www.antifraudcentre.ca or 1-888-495-8501.  Alternatively, contact the Huron OPP Detachment at 1-888-310-1122 or (519) 524-1074.