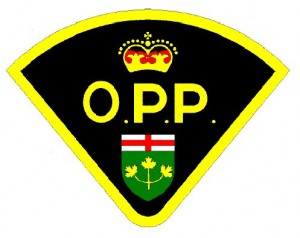 ASHFIELD-COLBORNE-WAWANOSH - Huron OPP officers are investigating the theft of a webcam stolen from the Goderich Municipal Airport.
The camera provided a live- view feed of the weather and runway conditions. The camera was stolen from an interior window. The value of the camera is estimated to be $250.
Police believe the theft happened shortly after 5:15 p.m. on March 1, 2013.
Anyone with information on this incident is asked to contact the Huron OPP at 1-888-310-1122 or (519) 524-8314
Should you wish to remain anonymous, you may call Crime Stoppers at 1-800-222-TIPS (8477), where you may be eligible to receive a cash reward of up to $2,000.
NO INSURANCE IS EXPENSIVE FINE
HURON EAST - A traffic stop on Turnberry Street in Brussels may prove to be costly for a West Perth resident.
On March 7, 2013 at 9:41 a.m. a Huron OPP officer stopped a blue Dodge sedan to check on the insurance status of the vehicle.  The driver, who was also the owner of the vehicle, was unable to produce a valid insurance certificate.  Further investigation revealed the insurance coverage on the vehicle had been terminated.
As a result, a 52-year-old man from West Perth has been charged with operating a motor vehicle without insurance. His motor vehicle was also towed from the scene.  He has a court appearance scheduled for Provincial Court - Goderich on May 7, 2013.
If convicted of this offence, the penalty carries a minimum fine of $5,000 and a possible driver's licence suspension of one year.