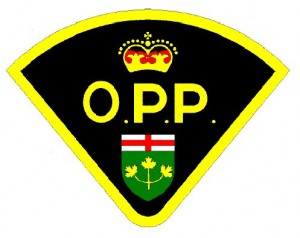 HURON COUNTY - OPP are warning people not to trust phone calls that claim to be able to negotiate lower interest rates on credit cards or loans, after complaints from two South Huron residents.
In two separate incidents, phone calls were received this past week from scammers offering to lower the interest rates on their credit cards.
Members from the OPP Anti-Rackets Branch report this type of service scam is becoming more prominent.  Consumers who get these interest rate reduction offers sometimes through automatically dialled robo-calls should listen to them with extreme skepticism because many are scams, police say.
What the callers really want is the processing fee, which is usually paid by credit card.
Investigators have found that people who pay for these services don't get the interest rate reductions promised, don't save the amounts promised, don't pay off their credit card any quicker and ultimately struggle to get refunds.
If you suspect you or someone you know has experienced an interest rate reduction scam or has been the victim of a scam contact the Canadian Anti-Fraud Centre at 1-888-495-8501 or online at www.antifraudcentre-centreantifraude.ca.
You can contact the OPP at 1-888-310-1122.
VALVE STEM CUT
HURON EAST – Early this morning, Huron OPP officers received information about a mischief to property occurrence.  The owner of a Mazda pickup truck reported he had his truck and trailer parked at the Seaforth Community Centre located on Duke Street while he went out for a half-hour snowmobile ride.
He left for his ride around 11:30 p.m. last night and returned a half hour later to find a tire on his truck flattened and one of the valve stems cut.  Officers made extensive patrols of the area however were unable to locate any possible suspects.
Anyone with information is asked to contact the Huron OPP at 1-888-310-1122 or (519) 524-8314.
Should you wish to remain anonymous, you may call Crime Stoppers at 1-800-222-TIPS (8477), where you may be eligible to receive a cash reward of up to $2,000.