Come join the team of Ontario Travel Divas as they trip about Huron County and beyond, relaying their adventures along the way. If you want to take a vacation, have a beach day, explore the best food and agriculture around or even just wine and dine they'll discover a spot for you to do just that on Ontario's West Coast, your countryside and coastline.
Join bloggers Jenna Ujiye, Trista Russell and Karen Stewart here or on their website, Ontario Travel Divas.
By Travel Diva Jenna Ujiye

A typical summer experience in Huron is heading up to the cottage for a long weekend or week-long vacation. Last weekend, my friend rented a cottage for a winter wonderland escape. I'm sure many of you don't think of cottaging in the winter, but many of these accommodations are available all year round!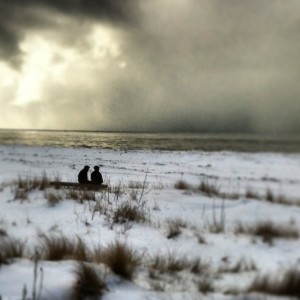 Many of the people coming up for the weekend were from Toronto, so we all got there around 10 p.m. on the Friday night. We had a few leisurely drinks and snacks and played some card games. The next day we had decided on winter fun activities, including hiking/snowshoeing along the beach, tobogganing and general snow play!
I had to head out to meet some other friends for dinner in Bayfield, but the rest of the vacationers went to Shannahan's Quality meats in Goderich and got a huge Metzger beef loin that they roasted for dinner!
What a great time we had! It reminded me of being a kid again.
If you are looking to rent a cottage or accommodation in winter on Ontario's West Coast, visit its website to see all of the options!