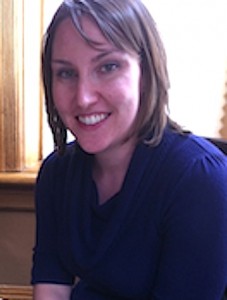 Come join the team of Ontario Travel Divas as they trip about Huron County and beyond, relaying their adventures along the way. If you want to take a vacation, have a beach day, explore the best food and agriculture around or even just wine and dine they'll discover a spot for you to do just that on Ontario's West Coast, your countryside and coastline.
Join bloggers Jenna Ujiye, Maegan Reinhart, Kaylie Ginn and Lisa MacDonald here or on their website, Ontario Travel Divas.
By Diva Trista Russell
It's finally March, and the countdown is on to spring and warmer weather. I received an email newsletter from a local greenhouse, Huron Ridge Acres, and decided to visit and go in search of some signs that spring will soon be here.
Fun fact: 2013 marks 40 years in the greenhouse business for Huron Ridge. They are having some special promotions to celebrate their anniversary, so head to their website to keep tabs on any deals.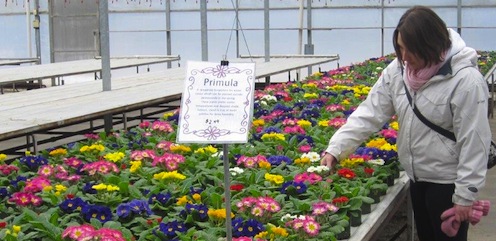 On the day of my visit, they had a special one-day two-for-one sale on primulas, so I decided to head out and pick up a couple of plants. They come in a variety of vibrant colours, and the best thing is that you can enjoy their colours inside your home until it's warm enough to plant them outside. While you're at the greenhouse, be sure to meet Huron Ridge's resident cat, Princess. She's very friendly.
While the majority of flowers and plants won't be available until after spring arrives, I noticed that right now they sell a variety of pots, seeds, fertilizers, indoor potted plants, gardening tools and accessories. They also had lots of bright coloured decorative containers, which are a perfect addition to an Easter centrepiece!
Another fun fact: on Tuesdays and Fridays during the winter months, Huron Ridge lets visitor use the sidewalks in their over 50,000 square feet of greenhouses to enjoy the sun and get some exercise.
During March Break, they offer workshops for "little gardeners" for only $5 a child which includes supplies and a snack. Check out this link for more details.
They are open six days a week, Monday to Friday 9 a.m. to 5 p.m. and Saturday 9 a.m. to 3 p.m. The greenhouse is located at 74101 Bronson Line, just outside Zurich.
Remember, less than 3 weeks until the first day of spring!
Website: http://www.huronridge.ca
Email: info@huronridge.ca
Follow Huron Ridge on Twitter: https://twitter.com/HuronRidgeCarol
Like Huron Ridge on Facebook: https://www.facebook.com/pages/Huron-Ridge-Acres