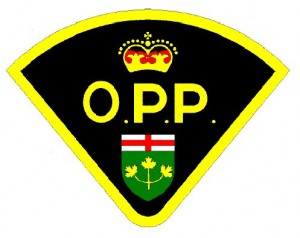 HURON COUNTY - Huron OPP officers have responded to 10 motor vehicle collisions in the past two days.
Two of the collisions resulted in minor injuries to the occupants and the rest of the collisions resulted in property damage. 
Six of the crashes involved a motor vehicle leaving the roadway into the ditch.  Two noteworthy collisions were: a collision on Division Line in Huron East involving a Dodge Dakota leaving the roadway and striking a tree; and a collision on Goshen Line involving a Chevrolet Silverado that left the roadway and struck a hydro pole.
Huron County OPP encourages motorists to respond to adverse and rapidly changing road conditions by reducing speed and leaving extra space to adjust for reduced braking ability on slippery ice and snow covered roadways.
Drivers need to be prepared for the challenge of winter driving.
SUSPENDED DRIVER CHARGED
ASHFIELD-COLBORNE-WAWANOSH - On Feb. 26, 2013 just after 8 a.m., a Huron County OPP officer observed a red Pontiac Grand-Am travelling southbound on Bluewater Veterans Highway near Blyth Road.  The officer noticed the driver struck the shoulder of the road on two occasions. The officer stopped the driver and subsequently checked on his driver's licence status. Officers learned the driver is currently suspended from driving.
As a result, an 82-year-old man from Ashfield-Colborne-Wawanosh was charged with driving under suspension. He will have to attend Provincial Offences Court in Goderich on March 19, 2013 to answer to the charge.
GODERICH - The Huron County OPP Criminal Investigation Unit is seeking information from the public in relation to a fire investigation from Jan. 21, 2013.
At  1:15 a.m., Huron County OPP officers and Goderich firefighters responded to a fire at the rear of Watson's Home Hardware located at 370 Bayfield Road in Goderich.  The fire caused damage to two utility sheds, inventory inside the sheds and to the rear exterior of the main building.   The total value of damage exceeds $10,000.
Investigators have determined the cause of the fire to be arson.  Police continue to investigate and would like to speak with anyone that may have information about this crime.
Anyone with information regarding this incident is asked to contact the Huron OPP at 1-888-310-1122 or (519) 524-8314.
Should you wish to remain anonymous, you may call Crime Stoppers at 1-800-222-TIPS (8477), where you may be eligible to receive a cash reward of up to $2,000.