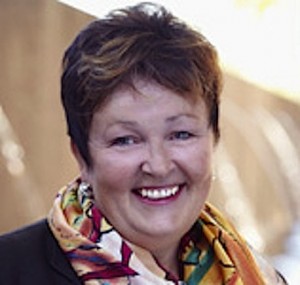 Bullet News HURON COUNTY – Carol Mitchell is taking her knowledge of rural Ontario to the private sector, after nearly two decades in public service to residents in Huron County.
The former MPP for Huron-Bruce, who was minister of agriculture, food and rural affairs for the provincial Liberals, has joined Counsel Public Affairs Inc., a Toronto-based company specializing in public and government relations.
"I spent 18 years as a public servant, both in municipal and provincial politics. I'm grateful for the opportunity to have made a contribution to my community, locally and provincially," Mitchell said, in an email to Bullet News Huron.
"Those years are over now, and I have gone back to work in the private sector.  I am very proud to be a principal with Counsel Public Affairs, which is a well-respected firm," she said.
Mitchell began her political career on Clinton's municipal council in 1993, eventually serving as reeve at the head of council, and also as warden at Huron County Council. She was the first reeve elected to Central Huron Council, which is an amalgamation of the Town of Clinton, and townships of Hullett and Goderich.
She won the Liberal nomination for Huron Bruce in 2002 and defeated the PC incumbent Helen Johns in the 2003 provincial election. During her provincial political career, she served as parliamentary assistant in the Ministry of Municipal Affairs and Housing, Ministry of Health and Long-Term Care, and Ministry of Agriculture, Food and Rural Affairs.
In 2010, she was named Minister of Agriculture, Food and Rural Affairs, and helped to shape the risk-management plan for grain and oilseed, cattle, hog, sheep and veal farmers and the edible horticulture sector.
Mitchell was defeated by PC newcomer Lisa Thompson in the October 2011 provincial election.