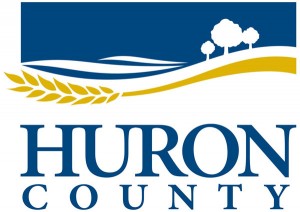 HEATHER BOA Bullet News GODERICH – The debate over extending the warden's term to two years after the next election has spilled into the election ring, as incumbent Bernie MacLellan and George Robertson make their bids for election as Huron County's top councillor.
In a race MacLellan defines as "neck and neck," he has been told by some county councillors they won't vote for him next month because they're not in favour of a councillor serving more than a single one-year term as head of county council.
"There are some people on council who openly don't like the idea of a two-year term and there are some people who think it's a good idea. That seems to be the dividing line," said MacLellan, who is also mayor of the Municipality of Huron East.
Robertson, who is also mayor of the Municipality of South Huron, said he's "been getting some good vibes so far."
He hopes all the councillors who have promised to vote for him will come through on election day.
"If it happens, that's a good thing. If it doesn't, I'm not going to die over it," he said.
In an annual tradition, councillors will vote by secret ballot at the inaugural council meeting on Wednesday, Dec. 5, before a swearing in ceremony and selection of councillors to serve on boards and committees.
As early as September, the candidates began making the rounds of council members in an attempt to win their votes.
Earlier this year, county councillors approved a plan to extend the warden's term from one year to two after the municipal election in October 2014, as recommended in a recent report on county governance by George B. Cuff and Associates Ltd. It was just one of 64 recommendations for change in the way the county is administered.
Nov. 7 council held a public meeting, as required under the Municipal Act before passing a bylaw to change the warden's term and later that approved the new term in a recorded vote of 9 to 6. One councillor was absent, but wrote a letter to council objecting to the two-year term.