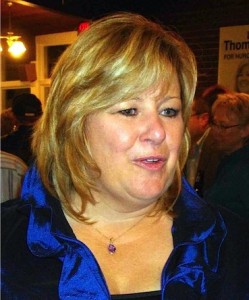 By Lisa Thompson, MPP Huron-Bruce
Remembrance Day is a time to commemorate the past, as well as celebrate the present, and hope for the future. Canadian Veterans have played a tremendous role in establishing and protecting the freedom and security we enjoy today. Canadian Forces continue to work with our allies to fulfill our obligations under various international treaties. Currently, Canadian soldiers are involved in disaster relief both at home and abroad as well as training international army and police officials to contribute to the security overseas. Finally we look towards a future where Canadian Armed Forces continue to ensure the safety of our citizens and of the global community both in times of conflict and peace.
On Nov. 11, Canadians across the country will pay tribute to the sacrifices made by our Veterans throughout history. Canadian Armed Forces in the past and the present have shown their bravery and dedication in serving our country. Many have made the ultimate sacrifice in the line of duty, and many more have sustained injuries. Our thoughts will especially be with the men and women who are currently serving our country both at home and abroad. In addition to saluting our Veterans, our thoughts will also be with families, friends, and communities who have mourned the loss of a loved one and who support their loved ones during their service.
My riding of Huron-Bruce will host many important events and each community will pay tribute to our Veterans in their own way. This year I will be attending the Exeter Remembrance Day ceremony where I am honoured to lay a wreath to commemorate the Veterans of this community.
In addition to the memorial services taking place across Huron-Bruce, many people and organizations find their own way to commemorate our country's heritage. One example is the Bruce County Museum, which offers an exciting program titled Remembering Our Own. Through this program, participants can experience Bruce County's military history by hearing stories from local Veterans who will be in attendance. It is important for Canadians of all ages to learn about and embrace our military history.
Earlier this year, I was honoured to stand in the Ontario Legislature and recognize the Goderich Legion and the Goderich Ladies Auxiliary on their 85th and 65th anniversaries, respectively. What an amazing history these two organizations have. The Goderich Legion, Branch 109, plays such a valuable role in the community by providing funding to community groups such as cadets, sports teams, cultural groups, and seniors. The Goderich Ladies Auxiliary also does incredible work supporting our Veterans and fundraising for various community initiatives. In fact, the Goderich Legion members and the Ladies Auxiliary achieved an amazing success when they worked together to raise $90,000 to help the community after Goderich was hit by a Tornado.
I would like to recognize the importance of Legions and Ladies Auxiliary groups across my riding and the valuable role they play in community life.
Remembrance Day is an important time for all Canadians to pay tribute to our military heroes of the past and present. Wherever you happen to be on the eleventh day of the eleventh month at the eleventh hour, please take a moment to remember our Veterans and those currently serving today.