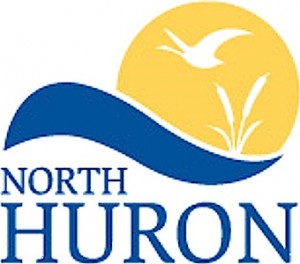 HEATHER BOA Bullet News WINGHAM – Councils from two municipalities at an impasse in negotiations on a fire servics agreement will consider the merits of a joint fire service, after hearing a presentation from the Ontario Fire Marshal's office last night.
Councils from the Municipality of Morris-Turnberry and the Township of North Huron embarked on a fact-finding mission by inviting representatives from the OFM office to share the experience of the towns of Aurora and Newmarket, which consolidated two fire departments into the Central York Fire Services in 2002.
"It is possible to have a jointly owned and operated fire service," said Dennis Gannon, who is OFM's operations manager for southwestern Ontario.
"I am not suggesting that model or any model is good for anybody in the province. I am just providing you with an example of one that has worked in the province," he said.
Gannon outlined the requirements set out in the Fire Protection and Prevention Act for services provided to the communities. Within those parameters, it will be up to the municipalities to decide the level of services based on needs and circumstances. For example, fire fighters in this rural area may not need to be trained in highrise rescue.
In Central York, which now has 119 full-time fire fighters working out of four fire stations, the fire chief reports to a committee, which is carefully structured to ensure equality for each municipality. The six-member committee consists of three councillors from each municipality and a quorum requires at least two councillors from each municipality. In addition, the chairman and vice-chairman must not be from the same municipality. For administrative purposes, one municipality is charged with the job of handling payroll, purchasing and insurance.
While the Central York Fire Services is arranged so that each municipality has equal say, all costs are based on a weighted formula that takes into consideration assessment, population and calls.
So that there were no disagreements in the future, the municipalities also devised rules of arbitration. Gannon said it's doubtful they've resorted to arbitration in the past decade.
"It's the willingness of the partners to get together, provide those terms of reference and establish it in the forefront so they don't have those disagreements moving forward in the future," he said.
On Jan. 1, 2010, North Huron formed its own fire department, headed by a full-time fire chief, with fire stations in Wingham and Blyth. At that time, two fire services boards that served the area were disbanded: the Wingham and Area Fire Service Board, which was owned and operated by the Municipality of Morris-Turnberry, Township of Howick and Township of North Huron; and the Blyth and District Fire Service Board, which was owned and operated by the Municipality of Morris-Turnberry, Municipality of Central Huron, Township of North Huron and the Township of Ashfield-Colborne-Wawanosh.
The Township of Howick also created its own fire department when the boards were disbanded, with a fire station in Gorrie.
Morris-Turnberry has contracted fire services from North Huron, In a meeting between the two councils on June 28, North Huron offered a five-year contract with inflation indexing when the agreement for fire services expires in 2013 that will include services of a fire prevention officer, smoke alarm campaign and a review of the boundary agreement that may result in an extended coverage area. It refused to cut a budget that will see it spend $1.1 million on capital and operating expenses in 2012.
Morris-Turnberry said the fee charged would be more equitable if it were based on assessment and if it were not charged for funds set aside in annual budgets to purchase new vehicles and equipment, since the municipality does not have ownership in capital.
Bernie Bailey, a councillor from North Huron, said that although Morris-Turnberry has maintained in the past its share of costs is 32 per cent, he believed it would need to contribute 50 per cent of costs in order to get 50 per cent ownership. He worried the level of service would be compromised if Morris-Turnberry were not willing to pay half the costs.
Neil Warwick, who is a councillor in Morris-Turnberry, asked whether costs could be tailored so they aren't as costly.
Dave Sparling, who is deputy chief of North Huron Fire Services, said on his first structure fire as deputy chief he had one fire fighter with an expired air pack and a second fire fighter with a six-inch crack in the cylinder of his air pack in the building. At another fire scene, they had three Central Huron fire fighters on a 35-foot ladder that had a catastrophic failure when it was tested three weeks later.
He said he would not accept a budget or department that was returned to those historic conditions.
"And quite frankly, the wives of my fire fighters will not accept that either," he said.
Sparling also questioned why five councillors and the chief administrative officer from the Municipality of Central Huron were observing the meeting from the gallery. He said that if the municipality wanted to buy into the partnership, it should have made its intentions know beforehand and been given a seat at the table.
Jim Ginn, who is the mayor of Central Huron, said if the ownership were to change, it could affect the fire services agreement his municipality has with North Huron.
"There's never been any suggestion that we want to be part-owners. I don't know where you're coming from. I think you're totally out of line, personally," he said.
Some councillors from North Huron worried that jointly owned and operated fire services would not overcome the issues that first arose when they belonged to a fire board and continued when the two municipalities entered into a service agreement in 2010.
"The fire board was at the point where it was dysfunctional," said Archie MacGowan, who is a councillor from North Huron. "I can remember going home at night really worried. It didn't seem to me and some others that things were running like they should. God forbid, if something happens, we're going to be in a lot of hot water here."
The problem was fixed by established fire services over which the municipality had control, he said.
When Neil Warwick, a councillor from Morris-Turnberry, questioned the jump in costs in the past few years, MacGowan asked what his reaction would be if a joint fire services were established and a review determined the costs were valid.
"I'd do the same as you. You sit on a committee. You look at the budget. You look at your expenses. Can I cut this? Can I cut that? No I can't. This is the level of service we need. This is what it costs. That's fine. If we're an equal partner, we'll pay our equal share based on something. Not based on an arbitrary figure thrown at us, saying 'there's your portion, here's the bill'," Warwick said.
North Huron and Morris-Turnberry will discuss further the possibility of jointly owned and operated fire services at their council tables.