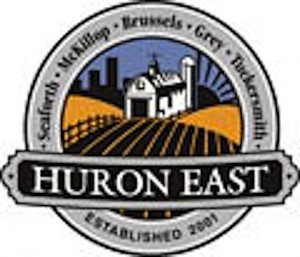 Bullet News HURON EAST – Council in the Municipality of Huron East will decide Jan. 17 whether to continue as a party to an appeal of a court decision that caused it to lose a seat at the Huron County Council table.
Huron East's council agreed to join forces with Central Huron's council in asking a judge to allow four councillors to return to the County council table and to decide whether there was a strong enough case to warrant an appeal. But it stopped short of agreeing to proceed with a full appeal, during its December council meeting.
On Friday, appeal court Justice Karen M. Weiler denied the request to return Brian Barnim of Central Huron, Bill Siemon of Huron East, Dave Raich of North Huron and David Frayne of South Huron to the County council table while the appeal is being heard. However, it set an appeal hearing date of Jan. 31.
"My council will take the information that we get back from our lawyer and make a decision on whether we've got a strong enough case to go ahead or not," said Bernie MacLellan, who is the mayor of Huron East. As of Sunday evening, all information he had about the court proceedings came via Central Huron.
Central Huron's council agreed to proceed with the appeal, but on the condition that one other municipal join in. North Huron and South Huron are not part of the appeal at this time.
MacLellan said it was his understanding the appeal court judge has recommended the four councillors attend County council meetings as observers to keep up to speed on County issues.
"To go as far as to give a recommendation that those four members should attend all meetings to make sure they're up to speed on what's going on; to me that indicates that what she has reviewed in the information she's having a hard time understanding why they're not there," MacLellan said.
Early cost estimates it received from its counsel, Patton Cromier and Associates, of London, were that it would cost up to $5,000 to find out whether there was a strong enough case to proceed with an appeal, and up to $20,000 to go right through the appeal process.
In the Notice of Appeal, dated Dec. 15, the municipalities of Huron East and Central Huron argue that the decision of Superior Court Justice Kelly A. Gorman, dated Nov. 18, is flawed for a number of reasons.
It says Bylaw-28 of 1999 contains a mechanism to increase the composition of County council, but it cannot be reduced at any time afterward, contrary to the judge's ruling.
It also said she erred in declaring the first bylaw passed in 2011 as invalid because it is unrelated to endorsing the composition of County council. Bylaw-1 of 2011 appointed council members to various boards and committees.