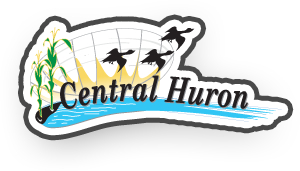 HEATHER BOA Bullet News CENTRAL HURON – Public input will bring focus to a vision for the Municipality of Central Huron, says its mayor, Jim Ginn.
People who pay taxes in the areas of Auburn, Holmesville, Clinton and surrounding rural land are being asked to complete an on-line survey of 22 questions that create profiles of the respondents and establishes priorities in recreation, facilities, programming, communication and other areas to guide municipal planning for the next three decades.
"It's really a survey of our citizens to see what they would like and what they're willing to pay for," Ginn said.
The long-term plan will also guide the municipality's asset management plan for the next 30 years, which is now required by the provincial government in order to apply for funding to repair and upgrade roads and bridges, improve water and wastewater treatment, and revitalize community infrastructure.
Already, the municipality has engaged school children in the process.
"We wanted to get the students who will certainly be adults by the time we get to the end of the strategic plan," Ginn said.
Staff has also held a session with various community organizations and special interest groups.
The draft document will be presented at a public meeting, with a final version expected this summer. Ginn expects the "living document" will be refreshed with each new council term.
Council included the development of a strategic plan as a deliverable in the contract of its chief administrative officer, Peggy Van Mierlo West, when she was hired last summer.
The deadline to complete the survey is March 31. Participants may be entered in a draw for prizes that include a 30-day membership at the Clinton YMCA, a one-week summer day camp at REACH Huron and one hour of ice time at the Central Huron Community Complex.