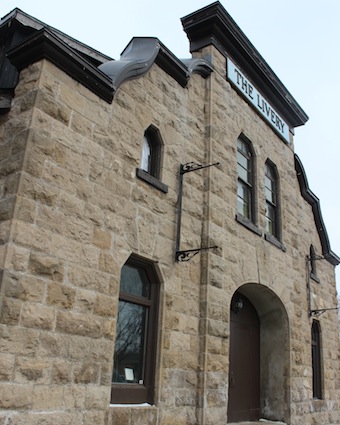 GODERICH – The Livery Theatre in Goderich will play host to a week of theatre during March Break, March 11 to 14, 2013.
This is a chance for arts-minded teenagers to enjoy a week of theatre workshops include vocal technique, script approach, improvisation, scene study, love of Shakespeare, movement technique and more. For those interested in studying the arts at a post-secondary level as well as those who just love theatre, this is the perfect opportunity to get a taste of many different aspects of studying theatre.
Each day will focus on different techniques and styles.
There will be a showcase of works-in-progress presented to the public on Thursday, March 14 at 3 p.m.
Workshops will be led by Emily Johnston, a graduate of the professional actor training program at the University of Toronto and Sheridan College. She is an alumnus of Goderich District Collegiate Institute's drama program, The Blyth Festival Young Company, and the Goderich Little Theatre. She works as a performer in Toronto with companies such as the Spur of the Moment Shakespeare Collective, Stratford Factory Productions, and Solar Stage Children's Theatre.
Registration, $100, is open for students aged 12 and up. Tuition assistance is available by application, made possible by the Foundation for Education Perth Huron. Contact the Livery Theatre office for more information.
Participants may register by phone at (519) 524-6262 or online at www.thelivery.ca. Please see the website or phone the Livery Office for more information.