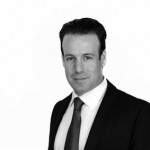 Quinn Ross is one of eight lawyers at The Ross Firm. Quinn practises in the areas of real estate, corporate/commercial law and estate law. He also has broad experience in criminal, administrative and civil litigation where he has appeared before the Ontario Court of Justice, the Ontario Superior Court of Justice, the Divisional Court of Ontario, the Court of Appeal for Ontario and various administrative tribunals.
***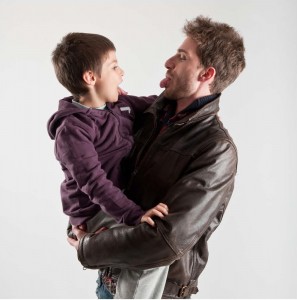 When Cory Stoneham agreed to give up his rights to see his four-year-old son in exchange for his wife leaving him alone about paying child support, Cory thought that was that. And so did his wife, Katherine.
Lack of involvement in his young son's life, drugs and a lousy work record had all been involved in the decision. The parties signed an agreement that ultimately found its way into a Final Court Order as part of the couple's divorce, which denied Cory access with his son and took away his child support payment obligations.
Imagine Katherine's surprise then, when about a year later Cory went back to court asking for access to his son again, saying his last trip to court was a big mistake; he really did want to be a part of his son's life.  Cory's new claim was that he had cleaned up his act, was drug free and because he had a regular job, he could and would pay child support.
Was this a case of too little too late?  There was after all that Final Court Order Cory had consented to.  Nobody had put a gun to Cory's head.  He had agreed… If he was off the hook for child support then Katherine was rid of him and his sporadic, troublesome access visits.
And then there was the fact that the Court Order was a Final Order.  The question for Justice Gray who heard the case, was a simple one: Doesn't final mean . . . well . . . final?
According to Justice Gray . . . not necessarily.
The Judge reminded Cory and Katherine that in The Divorce Act, access "… is the child's right to visit with and be visited by his or her parent…. It is not the parent's right….
In this case, the child's rights were not considered at all.  It was all about the parents – a straight economic decision for Mom and Dad…no support payments for Dad and no emotionally draining access problems for Mom.
But, as the Judge wrote:  "The rights of the child cannot be bargained away without any consideration of the child's best interests."
Access "…is a fundamental right (of the child) and should only be forfeited in the most extreme and unusual circumstances.  To deny access (by a child) to a parent is a remedy of last resort."
When it comes to children, it will be the Court and nobody else who has the last word as to what is in the best interests of the child.
The Judge reasoned, since the agreement between Cory and Katherine was no good, then the so-called Final Order, which was based on the invalid agreement, was also no good.  The law is a tricky business. Final does not necessarily mean final!
In the end, Justice Gray allowed some limited supervised access between the child and his father to see how it went and made an Order for Cory to pay the child support he had missed from the past as well as ongoing support.
Lessons to be learned?
Parents cannot bargain away their child's rights to visit the other parent.
Nothing is ever final where minor children are concerned.