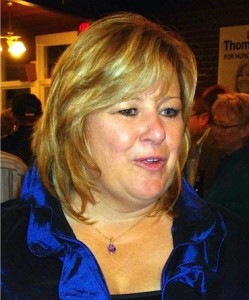 By Lisa Thompson, MPP Huron-Bruce
As Members of Provincial Parliament, we are elected to Queen's Park to stand up for taxpayers — the people of Ontario. To start doing this we need to fix a broken system that awards unaffordable contract settlements to government union employees. And to do it, Tim Hudak and the Ontario PCs have brought forward the Ability to Pay Act.
We need a freeze on new government spending and a mandatory, across-the-board government employee pay freeze for two years. But what comes after that? Without bold reforms to the things that drive wages to these heights in the first place – such as the way arbitrators arrive at settlements in public sector contract disputes – we'll be right back where we started from.
With a million employees and one out of every three workers considered an essential service, Ontario's salary and benefit costs make up more than half of all budget expenditures. While the economy is barely growing, these workers continue to receive pay increases. When government employers and their unionized employees cannot agree on new contracts, the disputes wind up before arbitrators, who often award increases that taxpayers cannot afford.
For the last nine years, the McGuinty Liberals have ignored the calls of local officials to change the system. They know full well some municipal councils have been forced to increase property taxes, impose user fees or cut services to pay for these contracts – at the taxpayers' expense.
In Stratford, for example, firefighters received both retroactive and future pay increases in 2011. This will cost local taxpayers' an estimated $1.5 million – a 20-per-cent raise. In another case, an arbitrator gave a six per cent pay increase to Toronto Transit unions, which will cost taxpayers $100 million. It's unaffordable, it's unacceptable.
Once again the Ontario PCs are pressing ahead with bold ideas that now include our Ability to Pay Act – another important step to get our fiscal house in order and ensure scarce tax dollars go to the things people care about, like front-line health care and classroom education.
Our PC legislation does three key things to rein in arbitrated government employee settlements: first, all arbitrators' decisions must consider specific economic and budgetary factors, like the taxpayers' ability to pay, when making decisions – and explain how they did this in writing; second, it would establish a panel of independent arbitrators to decide public sector cases within three months; and third, an Ability to Pay Division, funded through existing resources, would be responsible for publishing comparative information on compensation, as well as proactively disclosing all arbitration decisions.
The Ability to Pay Act is about standing up for taxpayers and restoring economic prosperity. We need all parties in the Legislature to get behind this bill, so we can help rein in overspending and build a solid foundation for private sector job creation.
On Oct. 4, a crucial vote will take place at Queen's Park that can make this bill law. The McGuinty Liberals needs to do the right thing, stand up for taxpayers and vote for our Ontario PC bill, the Ability to Pay Act.