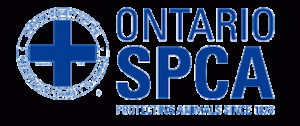 LUCKNOW – Seventy-three dogs were removed from a property near Lucknow yesterday during a follow up investigation by the Ontario SPCA.
Based on advice from a veterinarian, it removed dogs ranging from shar peis and basset hounds to pugs and bulldogs, among others.
The dogs will remain in the care of the Ontario SPCA while the investigation continues.
On Feb. 27, the Ontario SPCA executed 16 warrants following an investigation into multiple animal cruelty complaints. Onsite investigations revealed dogs in need of medical treatment for conditions related to eyes, ears and teeth. There was also inadequate housing. As a result, a number of orders were issued.
Photos of the animals are not available because they are considered to be evidence, according to an official at the Ontario SPCA.
Ontario SPCA Peace Officers returned to some of the properties yesterday morning, as mandatory follow up to ensure orders were being met and standards of care as defined by the Ontario SPCA Act were provided and maintained.
In some cases, orders have been met with compliance.
In other cases, where compliance was not achieved, animals have been removed.
Ontario SPCA responds to all animal cruelty complaints with a formal investigation process.
For more information about the investigation process, please visit its website.